Wigmore Hall: The Four Seasons
December 11
|
7:30 pm
–
9:30 pm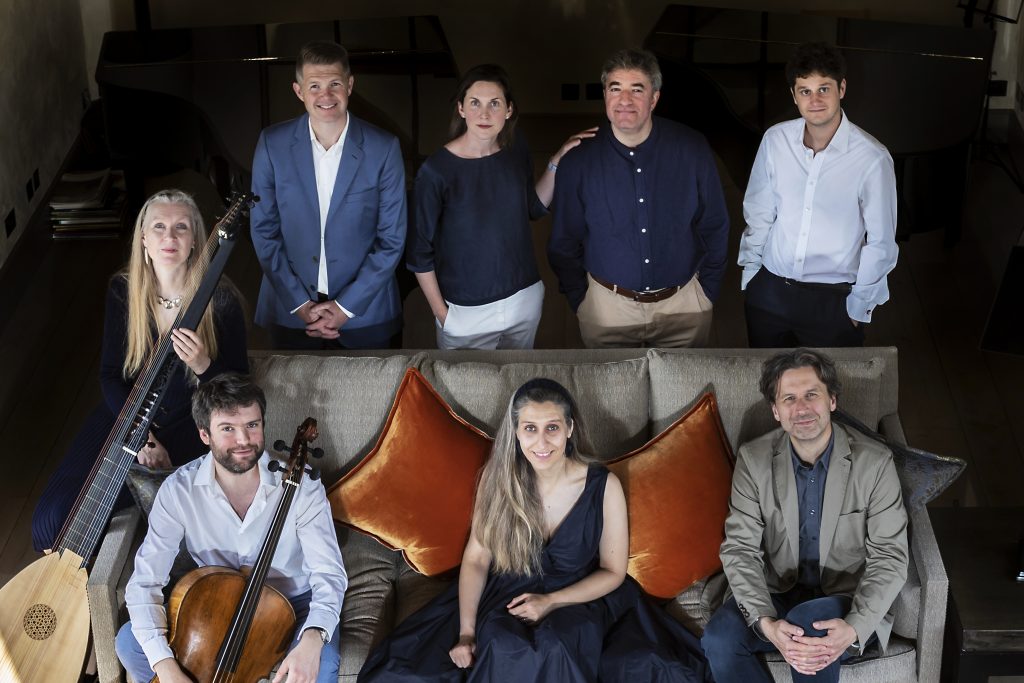 Join La Serenissima at Wigmore Hall for Vivaldi's The Four Seasons, the ultimate evening of Italian Baroque Music.
With their unique approach and own editions created from the manuscript parts, La Serenissima's The Four Seasons is a refreshing treat to the ears.
Released in 2015 for La Serenissima's 21st Anniversary, you can listen to these highly evocative works now.
"Adrian Chandler's ensemble revives a unique version of The Four Seasons and presents an avant-garde approach that would have awed Hendrix" The Guardian
"This is an ensemble that clearly loves Vivaldi. Their energy, enthusiasm and passion for the music shines through and casts a new light on a very familiar work." Classic FM
"…a Four Seasons for all seasons" Gramophone
Programme
Sinfonia 'per il Santissimo Natale' Op. 1 No. 12
Giuseppe VALENTINI (1681-1753)
Violin Concerto in C RV170
Antonio VIVALDI (1678 – 1741)
Concerto grosso in D Op. 2 No. 2
Giovanni Lorenzo GREGORI (1663-1745)
Concerto in D Op. 1 No. 10 'Pastorale'
Lorenzo Gaetano ZAVATERI (1690-1764)

Concerto for violin, strings and continuo in E 'La primavera' RV269
Antonio VIVALDI (1678 – 1741)
Concerto for violin, strings and continuo in G minor 'L'Estate' RV315
Antonio VIVALDI (1678 – 1741)
Concerto for violin, strings and continuo in F 'L'autunno' RV293
Antonio VIVALDI (1678 – 1741)
Concerto for violin, strings and continuo in F minor 'L'inverno' RV297
Antonio VIVALDI (1678 – 1741)
Performers
La Serenissima
Adrian Chandler Director/Violin
Oliver Cave Violin