August News
Adrian has spent much of the summer editing a new edition of Vivaldi's Opus 8, the Amsterdam publication which celebrates its 300th Anniversary in 2025 & includes some dazzling concertos including La Tempesta di Mare, Il Piacere, and La Caccia – as well as, famously, The Four Seasons. We will be looking to record this repertoire as part of our 30th Anniversary celebrations during 2024-25.
Concerts coming up:
6pm 22 September The Tung, Liverpool
7:30pm 23 September Cartmel Priory7:30pm 19 October St Martin-in-the-Fields7:30pm 11 December Wigmore Hall
Baroque Music at Hintlesham Hall is now on sale with Kirker Holidays (22-26th July 2024). You can book for 4 nights of luxury in the Suffolk countryside & fabulous music by Blow, Caldara, Matteis The Younger, Purcell, Vivaldi & others performed by La Serenissima. We are thrilled to have the opportunity to bring the music of Matteis The Younger to Hintlesham Hall – the former home of his wife Susanna Timperley. More info here.
Can you help? We are currently fundraising for: Our next album, Crossing Borders, illustrates the exchange of musical ideas between composers in Italy & Germany. Starring recorder player Tabea Debus & flautist Katy Bircher, we will record music by Brescianello, Schreyfogel, Sieber, Telemann & Vivaldi. We have about £15,000 still to raise to make this recording: album & track sponsors are warmly invited.
A new Italian harpsichord by British maker Alan Gotto: we need to raise a further £7,000 to cover the cost of this commission, which will give the group access to its own instrument, addressing the scarcity of Italian instruments & technicians in the UK and reducing overheads.
Our North West tour in September is, unfortunately, going ahead without the support of any grant-giving body. This presents a major difficulty to us because accommodation, subsistence & travel costs (circa £7,000) to Liverpool & Cartmel will not be covered by ticket income. It's important to us to play in the North West of England and we're grateful to everyone who is able to support this activity – whether by buying a ticket or donating.
If you'd like to know more about any of these projects, please contact Camilla. Donations of all sizes & shapes are greatly appreciated.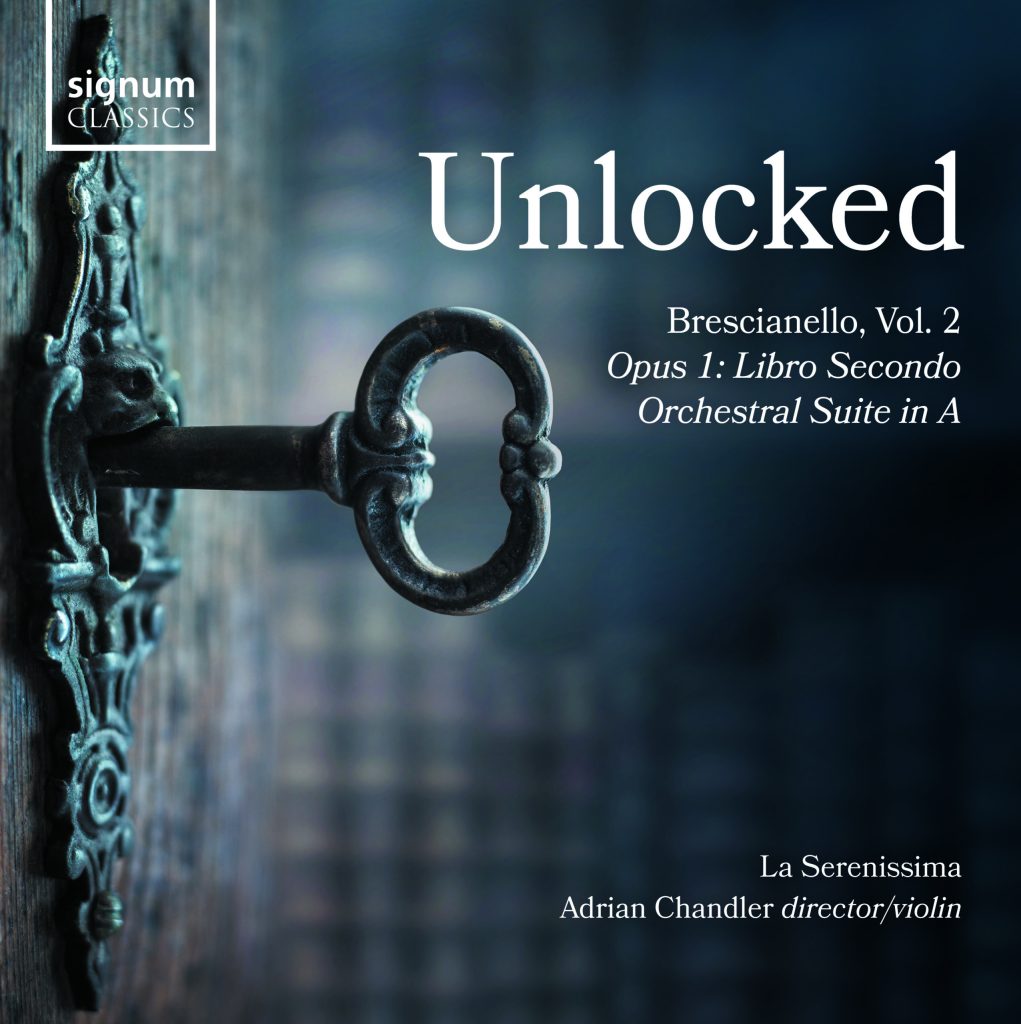 Die-hard Brescianello fans will know that the follow-up album to Behind Closed Doors is due out on Signum in October. We're giving followers the chance to be entered into a prize draw to win an advance copy of Brescianello Unlocked.To enter, please send us before 14th September:
1. Your name & email address
2. Your postcode
3. One venue that you'd like to hear La Serenissima play live at
Remember you can find all sorts of musical clips, commentary and trivia from Adrian and La Serenissima on our social media platforms. Thank you for your support & greetings from our family holiday on the Llyn Peninsula…
Camilla & Adrian