Our Team
La Serenissima presents everything from chamber programmes (2+ players) to opera. Our talented team incorporates emerging and established artists, chosen on a project basis.
We're committed to working with the best possible players – irrespective of gender, ethnicity or training route. Read our Diversity Policy
To audition for La Serenissima, please get in touch!
Adrian Chandler
Adrian Chandler
Artistic Director / Violin – UK
Born on Merseyside in 1974, Adrian Chandler is recognised internationally as a leading interpreter of Italian baroque music with an 'avant-garde approach that would have awed Hendrix' (The Guardian).
His 'electrifying playing' and 'real richness of sound' (Classical Music) have captivated listeners for over 25 years. Adrian founded La Serenissima in 1994, whilst a student of Rodney Friend at the Royal College of Music, channelling his love affair with Vivaldi into a lifetime's mission.
With La Serenissima, he has performed a host of recitals, concertos and operas for major festivals including Bruges, Buxton, Cheltenham, Lake District Summer Music, Lichfield, Spitalfields and York, as well as for concerts in Denmark, Estonia, Germany, Ireland, Israel, Italy, Malta, Mexico and Spain. His performances have been broadcast by BBC Radio 3, Classic FM, Scala Radio and by radio stations throughout the world.
Adrian has driven La Serenissima's ambitious and highly acclaimed recording work, creating an extensive catalogue encompassing music by Albinoni, Bach, Brescianello, Caldara, Corelli, Dall'Abaco, Legrenzi, Locatelli, Lotti, Montanari, Navarra, Pisendel, Porta, Sammartini, Scarlatti, Tartini, Telemann, Torelli, Valentini, Vandini, Veracini, Vivaldi and Composer X. These recordings have been widely praised through repeated award nominations, regular focus from specialist and broadsheet press and radio, and frequent rave reviews. He has had the honour of accepting two Gramophone Awards in the 'Baroque Instrumental' category for La Serenissima's albums The French Connection (2010) and The Italian Job (2017).
The Arts and Humanities Research Council awarded Adrian a fellowship at Southampton University to research the development of the North Italian violin concerto 1690 – 1740; this research culminated in the release of the third album in La Serenissima's North Italian Violin Concerto series. He subsequently held a two-year post at Southampton as Turner Sims Professor. During the first 2020 UK lockdown, Adrian edited a Vivaldi violin concerto daily: the campaign reached fans, musicians, scholars and Vivaldi enthusiasts across the globe via social media and will form the basis of a future publication on Vivaldi's violin method.
Adrian has been guest director/soloist with a range of other groups throughout his career, demonstrating great versatility in working with musicians using both period and modern instruments; for the 2020-21 Season he has been invited to direct projects for Concerto Copenhagen in Denmark and Deutsche Philharmonie Merck in Germany.
A lifelong Everton fan, Adrian devised the concept for the album cover of Extra Time which showcased an array of Italian composers' names emblazoned on his team's football shirts
Chandler's wheeling and diving solo violin – all is light and energy …. nothing short of magnificent
– Gramophone
Camilla Scarlett
Camilla Scarlett
General Manager / Violin – UK
Educated at Magdalen College, Oxford and London's Royal Academy of Music on an AHRC scholarship, Camilla spent a formative year in the European Union Baroque Orchestra before working for many of the UK's leading period instrument orchestras over a period of 10 years.
A member of La Serenissima since 2009, playing Principal second violin for many projects, she has helped shape the group's mission over the past decade as General Manager, driven by an overriding belief in the organisation and its founding vision.
Oliver Cave
Oliver Cave
Violin – UK
Oliver was a student at the Yehudi Menuhin School, before attending Guildhall School of Music & Drama for his undergraduate and postgraduate studies, where he developed a keen interest in historical performance and baroque music. He now enjoys a diverse career as a chamber and orchestral musician, playing on both modern and period instruments.
Alongside his work with La Serenissima, Oliver spends much of his time playing in the Ruisi String Quartet, a group with a busy international concert schedule. He has also worked with Academy of Ancient Music, Orchestra of the Age of Enlightenment, City of Birmingham Symphony Orchestra, Philharmonia, Royal Northern Sinfonia and Scottish Chamber Orchestra.
Elitsa Bogdanova
Elitsa Bogdanova
Viola – Bulgaria
Elitsa completed her musical studies at the National Music School in Sofia and later at Guildhall School of Music and Drama, where she developed a keen interest in historical performance. She is a member of the Consone Quartet, winners of the Royal Over-Seas League Chamber Prize and current BBC New Generation Artists, performing Classical and Romantic repertoire on period instruments.
Alongside playing Principal viola for La Serenissima, Elitsa works with Academy of Ancient Music, Aurora Orchestra, Florilegium, London Contemporary Orchestra, 12 Ensemble, United Strings of Europe, Solomon's Knot and others. As a session musician, she has recorded for various television programmes, pop albums, advertisements and films, including 'Suspiria' by Radiohead frontman Thom Yorke, 'Midsommer' by Bobby Krlic and Armando Iannucci's David Copperfield.
Vladimir Waltham
Vladimir Waltham
Cello – France
Berlin-based musician Vladimir Waltham is equally at home on cello, baroque cello, and all sizes of da Gamba instruments. Praised for his 'luminous tone' by Gramophone, Vladimir is passionate about sharing the broadest possible musical palette, in repertoire spanning from the Middle Ages to collaborations with composers and world premieres, as well as everything in between.
Vladimir has performed in concert halls all around the world with ensembles the Linos Piano Trio and La Serenissima, but also regularly appears as a guest soloist and chamber musician in halls and festivals worldwide.
www.vladimirwaltham.com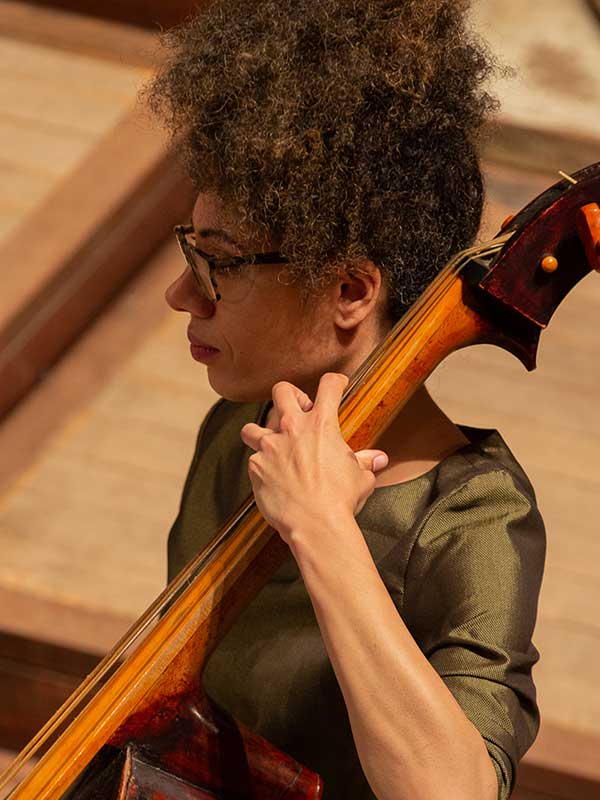 Carina Cosgrave
Carina Cosgrave
Bass – UK
Carina's first encounter with a double bass was at the age of 11 and there's rarely a moment it hasn't featured in her life since. Carina's love of historical instruments drew her to study in The Hague and her passion for these instruments, their sounds and the repertoire has seen her take to the stage with a double bass, a violone, a bass violin, one or two costumes and from time to time, some percussion. Never all at once.
Carina is a committed teacher with students from school age up to conservatoire level.
www.carinacosgrave.co.uk
Robin Bigwood
Robin Bigwood
Keyboard – UK
Robin Bigwood's interest in pretty much every kind of keyboard instrument has led to performances and recordings with many leading period instrument and modern orchestras in the UK, on harpsichord, organ and piano.
He plays and programs synthesizers (and is an avid vocoderist) in the electronic quartet Art of Moog, and for more than 20 years has been a regular contributor to the music technology magazine Sound on Sound. Robin teaches harpsichord and early keyboard at Royal Birmingham Conservatoire.
www.robinbigwood.co.uk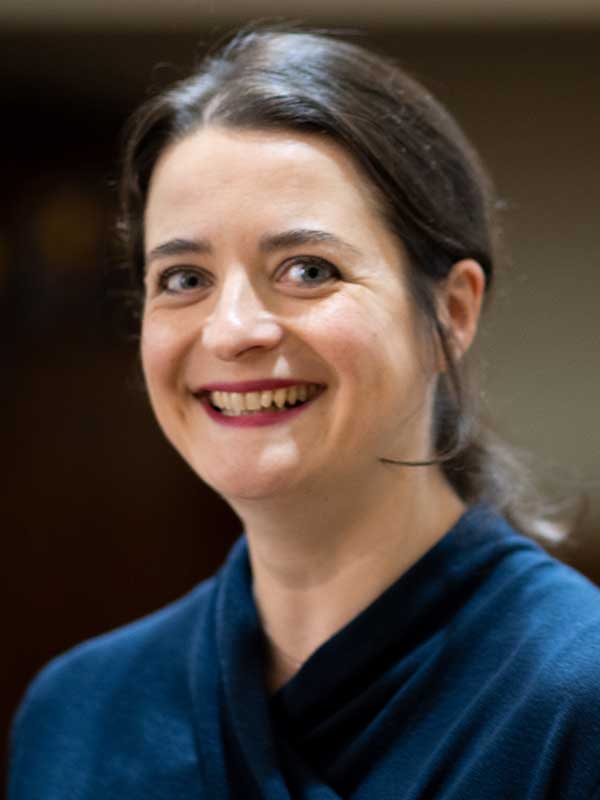 Giulia Nuti
Giulia Nuti
Keyboard/Guest Musical Director – Italy
Harpsichordist Giulia Nuti has appeared as a soloist and ensemble player in concerts and festivals throughout Europe. Her first solo CD, 'Les Sauvages: Harpsichords in pre-Revolutionary Paris' released by Deutsche Harmonia Mundi/Sony in 2014, was awarded a Diapason d'Or. Her second solo CD, 'Le Coeur et l'oreille: Manuscript Bauyn' was released by Arcana/Outhere Music to critical acclaim, and was awarded the prestigious Preis der Deutschen Schallplattenkritik in 2017.
A specialist in Italian music and treatises of the late renaissance and baroque, her study The performance of Italian basso continuo (Ashgate 2007) is cited as an essential text for performers and scholars of basso continuo.
Giulia teaches harpsichord at the Scuola di Musica di Fiesole, Florence, where she leads the department of Early Music. She has given masterclasses, seminars and lectures at the Royal College of Music, Guildhall School of Music and Drama, Cambridge University, University of Birmingham and Conservatorio della Svizzera Italiana.
Lynda Sayce
Lynda Sayce
Theorbo – UK
Lynda Sayce is one of Britain's leading lutenists with more than 100 recordings to her name. She is principal lute with The King's Consort and Ex Cathedra, and has collaborated with leading historical-informed ensembles such as Le Concert d'Astrée, Les Talens Lyriques and the Orchestra of the Age of Enlightenment.
She also works regularly with modern instrument groups, especially opera companies, and was invited by Sir Simon Rattle to play continuo for the Berlin Philharmonic's epic staging of Bach's Matthew Passion which toured Europe and the USA.
Also active as a scholar and researcher, Lynda holds a PhD on the history of the theorbo, which is shortly to be published.
Simon Munday
Simon Munday
Trumpet – UK
Simon Munday began his musical career with the Salvation Army. He was awarded a scholarship to the Royal College of Music where he studied for 4 years.
Since leaving in 2000 Simon has established himself in the music profession and can be seen regularly performing with many of the UK's period and modern orchestras, in studios and London's West End. Simon's playing can be found on our popular releases Venice By Night and The Italian Job.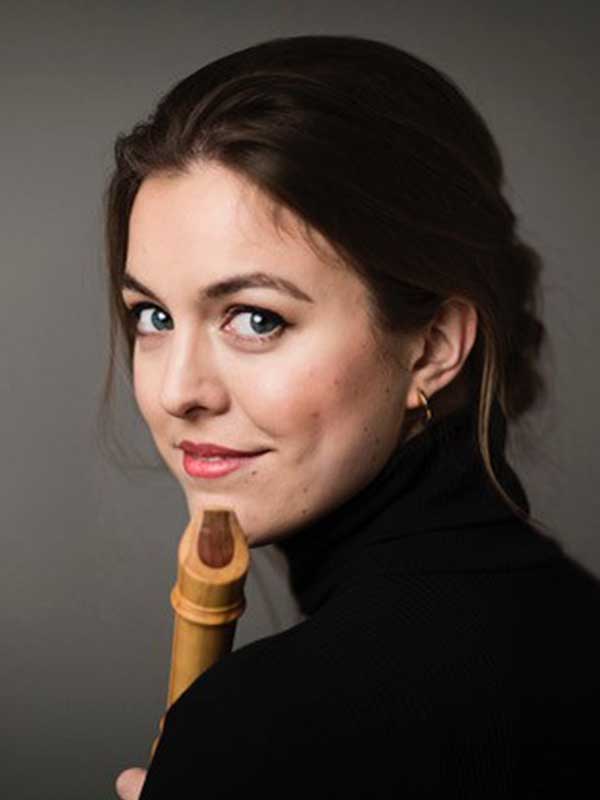 Tabea Debus
Tabea Debus
Recorder – Germany
Described by The Times as 'a charismatic virtuoso', recorder player Tabea Debus has performed widely in Europe, Asia and the USA. Highlights include concerts at Wigmore Hall, Early Music festivals in London and York, Baroque at the Edge and collaborations with La Serenissima, LSO Soundhub and The English Concert.
Tabea studied at the Frankfurt University of Music and Performing Arts and the Royal Academy of Music, graduating with the Principal's Prize. Further awards include the WEMAG Soloists Prize at the Festspiele Mecklenburg-Vorpommern and 1st prize at the SRP/Moeck International Solo Recorder Competition. She was was selected by YCAT in 2018, joined the CAG roster for American representation in 2019, and has released five solo discs to date.
www.tabeadebus.com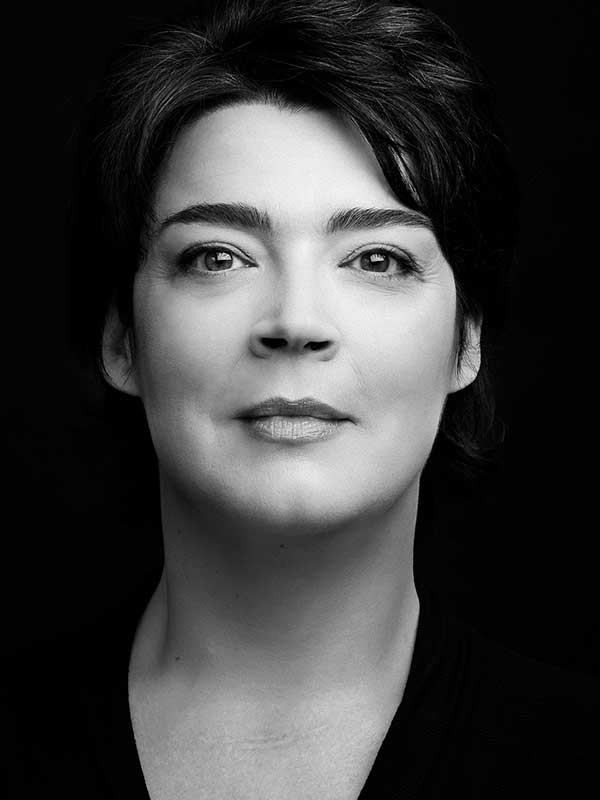 Hilary Summers
Hilary Summers
Contralto – UK
Born in South Wales, contralto Hilary Summers studied at Reading University, the Royal Academy of Music and the National Opera Studio. She has recorded over forty CDs spanning works from the early baroque period to the present day and has sung in most of the major concert halls and opera houses of the world.
Her three octave range has excited the attention of many composers and she has sung in numerous world premieres including George Benjamin's Into the Little Hill at the Bastille, Paris; Elliot Carter's What Next at the Staatsoper, Berlin; Gerald Barry's The Importance of Being Earnest with the LA Philharmonic Orchestra in Los Angeles; Peter Eotvos' Le Balcon at the Aix Festival and Facing Goya and War Work by Michael Nyman.
Trustees & Management
Board of Trustees
Nathan Burkey (Chairman)
Antoine Bommelaer
Joanne Hindle
Ben Mazower
Sam Webster
Management
Adrian Chandler
(Artistic Director)


Camilla Scarlett

(General Manager)