Crowdfunding for Vivaldi x2 starts Monday 12th March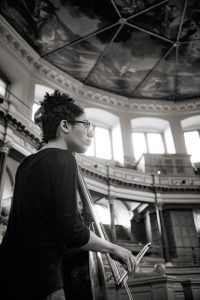 What are we trying to achieve?
Very simply: we want to reach 600 donors who will give £25 (or $35) to the campaign, in recognition of our 25th Anniversary in 2019.
La Serenissima is participating in Global Giving's March Accelerator to raise the remaining funds needed to release new recording Vivaldi x2. This is the first time we have used crowdfunding to support our work.
We have a funding goal of £15,000 (or $21,000). Raising this money will enable us to produce, manufacture and launch Vivaldi x2 and will release the project globally. Supporters will enable CDs to be sold worldwide on behalf of the charity and will also make the project freely available via radio-play and streaming. Recording is the single biggest way that we can widen our mission's reach. It renews our connection with an audience in excess of 8 million.
We receive no recurrent funding and have no permanent staff. In taking part in Global Giving's training programme, we aim to diversify La Serenissima's income streams and grow our crowd of supporters which will help to sustain our unique work.
SUPPORT OUR CAMPAIGN http://bit.ly/2oUp7H2
About Global Giving
Global Giving is a charity based in the UK and US with a mission to transform aid and philanthropy to accelerate community-led change. They represent the largest global crowdfunding community connecting nonprofits, donors and companies. Global Giving is a registered charity in the UK and US.