Kirker Holidays: Baroque Music at Hintlesham Hall
22nd July 2024
–
25th July 2024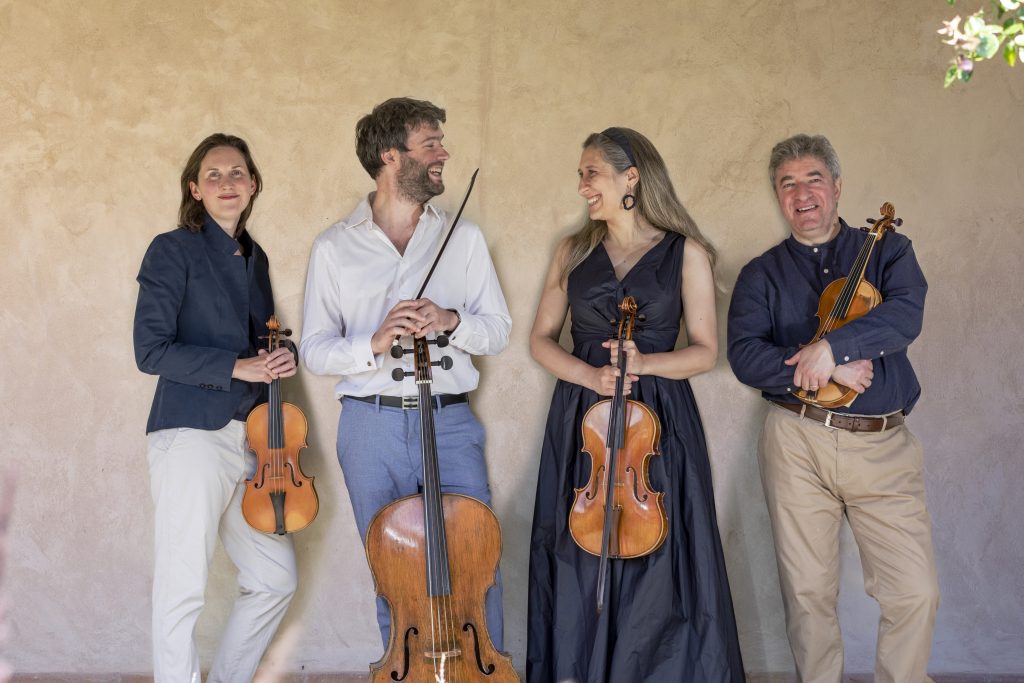 Join us for a unique festival this summer in the elegant surroundings of Hintlesham Hall, which brings together the music and history of England, Vienna and Venice in the early 18th century.
This elegant house was rebuilt in the 1570s as the home of the Timperleys, a family of Catholic gentry. A century later, in the shadow of the Glorious Revolution, the widow of a young Henry Timperley, (Susannah, née Sparrow), married the son of an Italian violinist and left Suffolk for London and Vienna.
Her new husband, Nicola Matteis the Younger, became an accomplished violinist and composer, who crossed paths with Purcell and Vivaldi during a varied career.
During the festival, you will enjoy three private concerts which trace their fascinating journey, as well as enjoying the landscape of Suffolk which inspired Constable and Gainsborough, whose house we will visit, having recently reopened after redevelopment as a National Centre for Art dedicated to his life and work.
Concert 1: Born in London
Henry Purcell (1659-1695): Sonata for 2 violins & continuo
Nicola Matteis the Younger (c1677 – 1737): Sonata for violin & continuo
Henry Purcell: Sonata for harpsichord
Nicola Matteis the Elder (? – after 1713): Sonata for violin & continuo
John Blow (1649-1708): Sonata for 2 violins & continuo
Concert 2: From London to Vienna
John Blow: Chaconne in G
Giorgio Gentili (1671 – 1751): Concerto a 4, Opus 6
Nicola Matteis the Younger: Concerto in B♭
Johann Joseph Fux (c1660 – 1741): Sonata for 3 violins
Antonio Vivaldi (1678 – 1741): Concerto Il Favorito for violin, strings & continuo in E, RV 277, Op 11/2
Concert 3: Matteis & Vivaldi
Antonio Caldara (1670 – 1736): Sinfonia to La Verità nell'Inganno
Nicola Matteis the Younger: Ballo to La Verità nell'Inganno
Antonio Vivaldi: Le Quattro Stagioni – 4 Concertos for violin, strings & continuo in E, g, F & f, RV 269, 315, 293, 297