January News – Vivaldi x2, back for more!
Do you remember this album?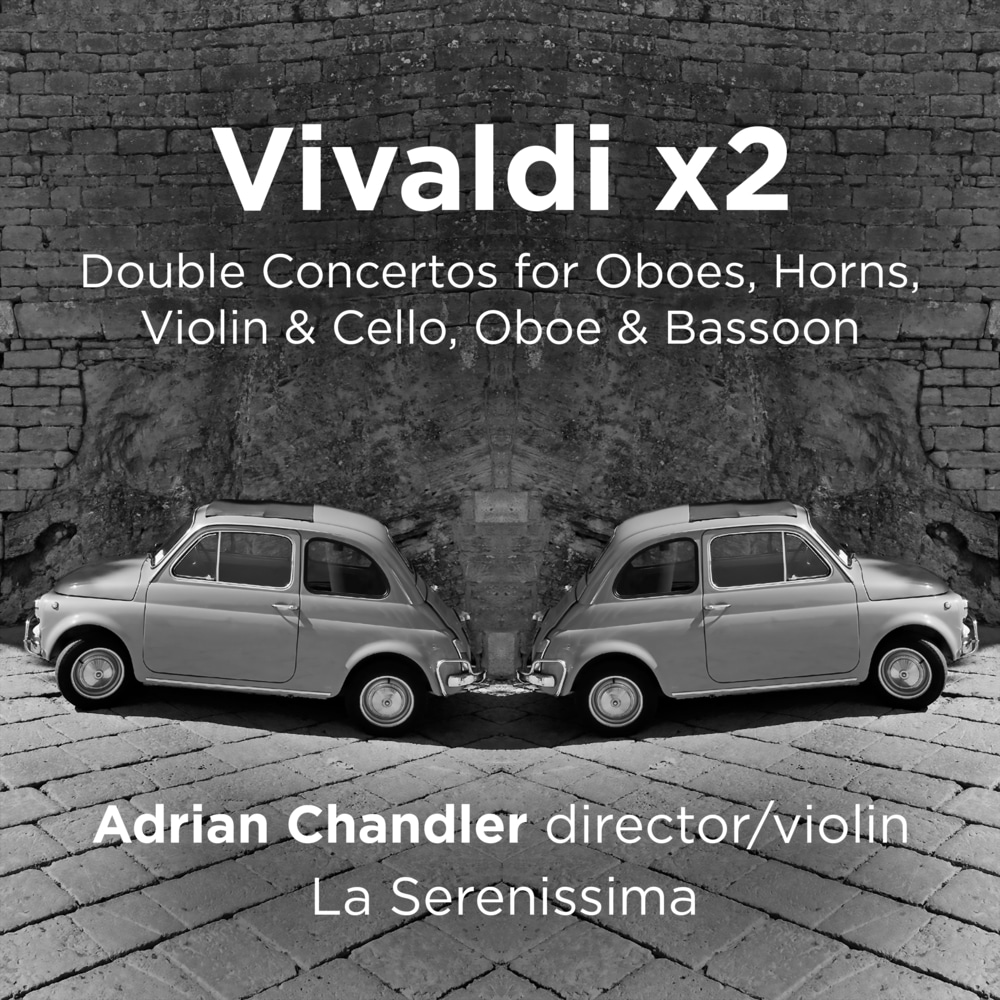 This month we have been preparing our new Vivaldi Double Concertos programme – Vivaldi x2²
Vivaldi's contribution to the development of the concerto is substantial – he composed a whopping 500 (or so) concertos, mostly for solo instruments. Of this body of music, there are around 50 works written for pairs of soloists. La Serenissima will be performing a group of these concertos, which represent some of Vivaldi's most exciting and fun-filled music – featuring instruments including flutes, oboes, recorders, violins and cellos.
Concluding the programme, the group will play the concerto in F, RV 572 whose title translates as 'Proteus or the world turned upside down.'
Adrian writes of this work:
"Proteus, a minor river god, had an uncanny ability to metamorphose; only if you grasped him hard would he revert to his original form, wittily portrayed by the violas who spend much of the first movement playing drones. This happens to make it a prime candidate for La Serenissima's much-feted Viola Cam…"
You can catch Vivaldi x2² at:
7:30pm, Saturday 11th February – St Martin in the Fields, London
7:30pm, Friday 17th February – BathBach Fest
7:30pm, Tuesday 14th March – Campden Music, Chipping Campden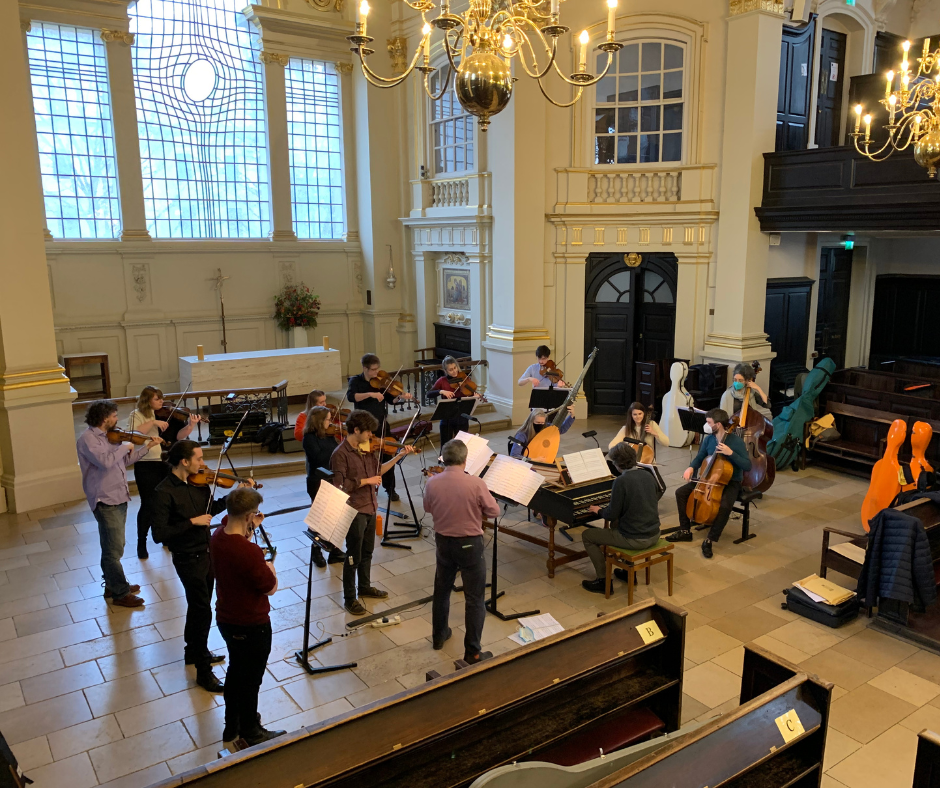 We will be making a new recording of this project next month… Can you help?
The album will follow up Vivaldi x2 (released 2018) which topped the UK Classical Chart. It's an ambitious project, employing 20 artists and taking place over four days of recording sessions in Cedars Hall, Wells. It's the largest-scale recording we will have tackled since the Covid-19 pandemic.
We are looking for an Album Sponsor (£10,000) as well as a number of champions for our soloists (£2,000 a pair); we will also be seeking track sponsors in due course (£1,000) so watch this space!
All expressions of interest may be sent to camilla@laserenissima.co.uk
Click below to watch a preview of this project.
Digital Marketing Strategy: call for skills!
Online followers will hopefully have noticed a number of developments to La Serenissima's digital presence. This is thanks to the considerable skills and dedication of Sarah Bronnert of Da Capo Digital who has transformed our use of social media and helped to grow our online following since January 2022.
La Serenissima's Board of Trustees are now proactively seeking pro bono expertise to harness these improvements and help us develop our Digital Marketing Strategy. In doing so, we hope to transform the sustainability of La Serenissima and its mission. Please get in touch if you or someone you know might be able and willing to help.
Thank you for your support – we hope to see you at a concert next month!

Camilla & Adrian