March News – Thank YOU!
Last month we asked who you are. Thank you to everyone who has responded to this, your replies have been fantastic.

We discovered that La Serenissima has friends and supporters in some extraordinary parts of the UK and the wider world; we learnt about your YouTube consumption, how many LS albums you own and what you love about the group. We learned that many of you travel to hear us play live – this is really inspiring.

We were reminded by some of you, that we often forget to tell fans that we really do welcome donations of all shapes and sizes – one-off, monthly or annual, big or small.

Your support could help us to:

Deliver The Four Seasons to audiences in the North West this September – we need to make up a funding gap to create work for 16 musicians. If you'd like to see us perform in Liverpool & Cartmel please donate if you can!

Commission an Italian harpsichord by Alan Gotto – we have raised a third of the cost of the commission and seek further support for this exciting and much-needed purchase. Owning an instrument will give us unrestricted access to an Italian instrument, reduce overhead costs and help La Serenissima generate future income.

Pay for post-production work on future album releases including Vivaldi x22, Brescianello Unlocked, Tartini 250+ and support new recording projects in the pipeline too. And much more…

Do think about renewing your support to us this year – your donations are a lifeline to La Serenissima's mission. You can donate by card here or write to Camilla to make a BACS payment. Thank you for your support!
An Englishman Abroad
Our new single, Purcell's Chacony, the opening track of forthcoming album An Englishman Abroad was released on streaming platforms earlier this month. It's been streamed 10,000 times on Spotify so far (also available on other streaming platforms, of course!)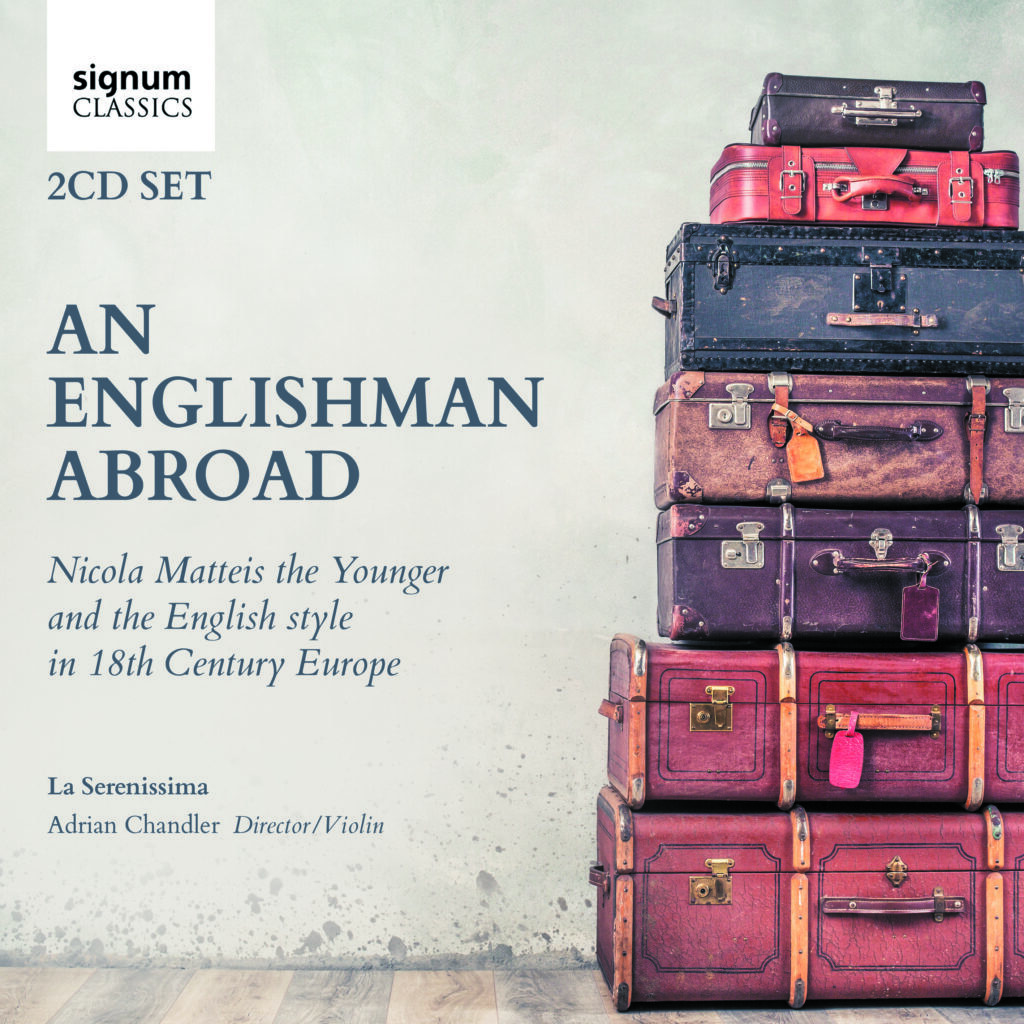 Look out for our next single release, a track from Vivaldi's concerto Il favorito on 6 April (which happens to be the General Manager's birthday!).We're not sure why this concerto is entitled 'The Favourite'. It might be because the Emperor Charles VI loved it, or because Vivaldi himself thought it was his favourite or for some other obscure reason. This concerto is certainly one our favourites, so we hope you enjoy it!
Pre-order your copy of An Englishman Abroad here
Coming up:
Crossing Borders at Painswick Music Society, Gloucestershire
6 May 2023 @ 7pm
The Four Seasons at St. Martin in the Fields
29 June 2023 @ 7:30 pm
Tickets here
L'Orfeo with Longborough Festival Opera
11 – 18 July 2023 @ 5pm
Tickets here
Finally…Did you see Adrian's April Fool on social media? He enjoyed concocting this one.
Thank you for your support,
Camilla & Adrian