New recording in the can!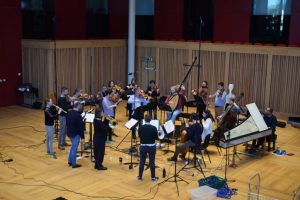 La Serenissima enjoyed 4 blissful days of recording Vivaldi double concerti in the beautiful surroundings of Cedars Hall in Wells, Somerset during February; we made some of the best performances we've ever recorded during those days and we are extremely excited about the prospect of releasing the new record 'Vivaldi x2'. It was also the first time that we have had the support of any extra help during the sessions: new Operations Manager Emma Wilkinson was a stellar addition to the team and enabled Artistic Director Adrian Chandler and General Manager Camilla Scarlett to concentrate on violin-playing for the whole 4 days…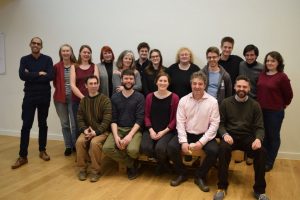 We're so grateful to Mr & Mrs J A Pye's Charitable Settlement for their support of the majority of the artistic costs, as well as to the many generous individuals who have donated.
We are now preparing to launch a crowdfunding initiative via Global Giving who have accepted us on their March Accelerator. More about Global Giving here: https://www.globalgiving.org/aboutus/
We hope supporters will be willing to respond to our appeal for help in raising sufficient funds to release and launch this new CD. It's an important part of delivering our mission: to bring Italian baroque music to the widest audience.
Watch this space and SAVE THE DATE: 12th-30th March 2018
We will send out our next newsletter once our project is posted on the Global Giving site and explain more about the campaign, including how Global Giving will offer additional funding and benefits to La Serenissima if we generate a successful crowdfunding campaign.
Enjoy this video of part of the sessions made in February, to get you in the mood to donate: