November News and Adrian abroad
Forza Azzurri! made it into the UK Classical Chart this week. Listen / buy the album here!
Adrian gave an interview about Forza Azzurri! in Italian for Italian radio channel radio24. His duolingo subscription is really paying off.

Presenter Armando Torno introduced the project to Italian listeners as follows:

The Qatar World Cup is in full swing these days, the second consecutive World Cup without Italy.

And so, whilst waiting for better times, we want to congratulate the coaches and players of the Italian national team, who are probably watching the games in their living rooms with a disc intitled 'Forza Azzurri!' where on the cover there is [an image of] The Madonnina of Milan Cathedral holding an Italian tricolor flag.

It's not about footballers who start singing, even if that has been done in the past.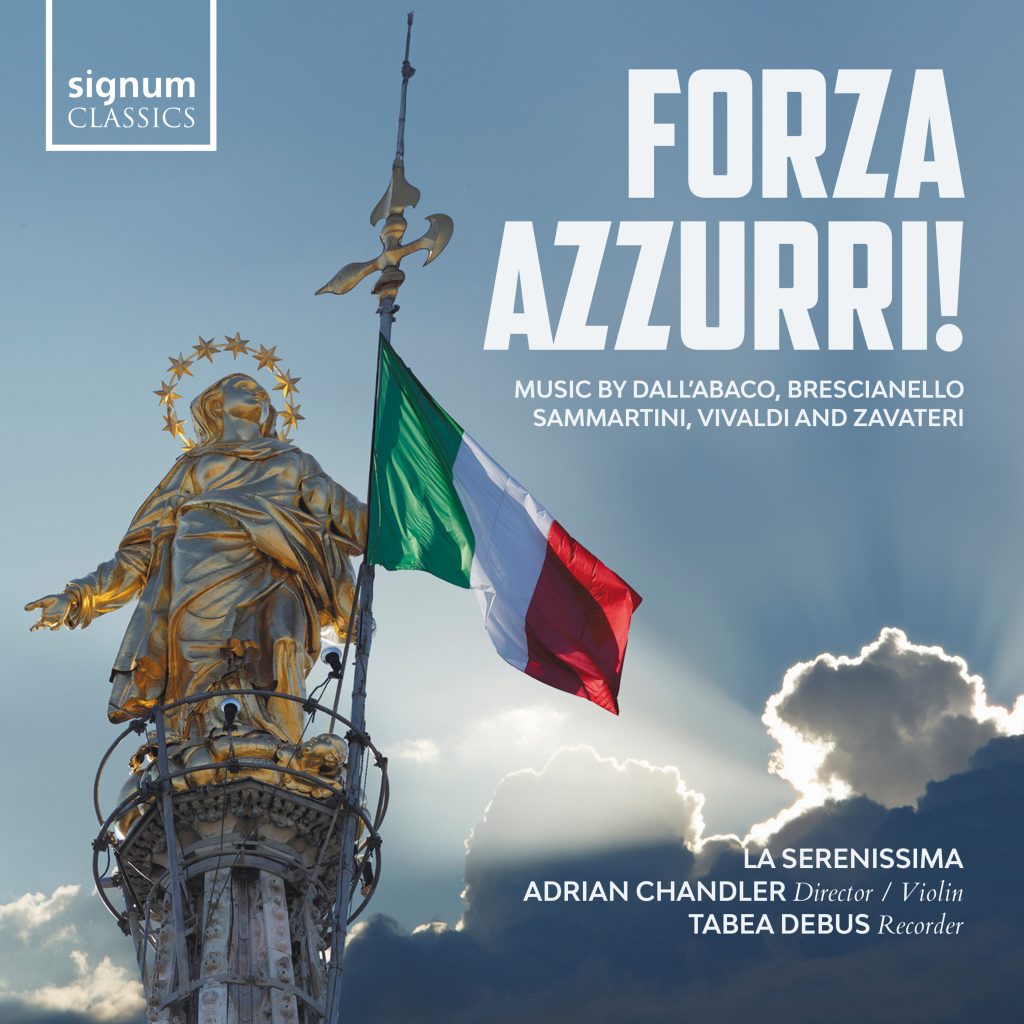 In other news…

Adrian was invited to return to the Royal College of Music this month to share his experiences of life as a violinist, editor and researcher in pursuit of the real La Serenissima over the nearly 30 years since he graduated. He loved his visit and was amazed by the transformation to the RCM's building since his time as a student. Adrian delivered a two and half hour lecture, before giving a public masterclass for current historical performance students.

He has been in Darmstadt for the past week, directing Advent concerts with Deutsche Philharmonie Merck including works by JS Bach, Brescianello, Telemann and Vivaldi. Ade travelled by train to Germany, in a bid to minimise carbon emissions. He narrowly avoided strike action in the UK and only suffered delays at Cologne en route!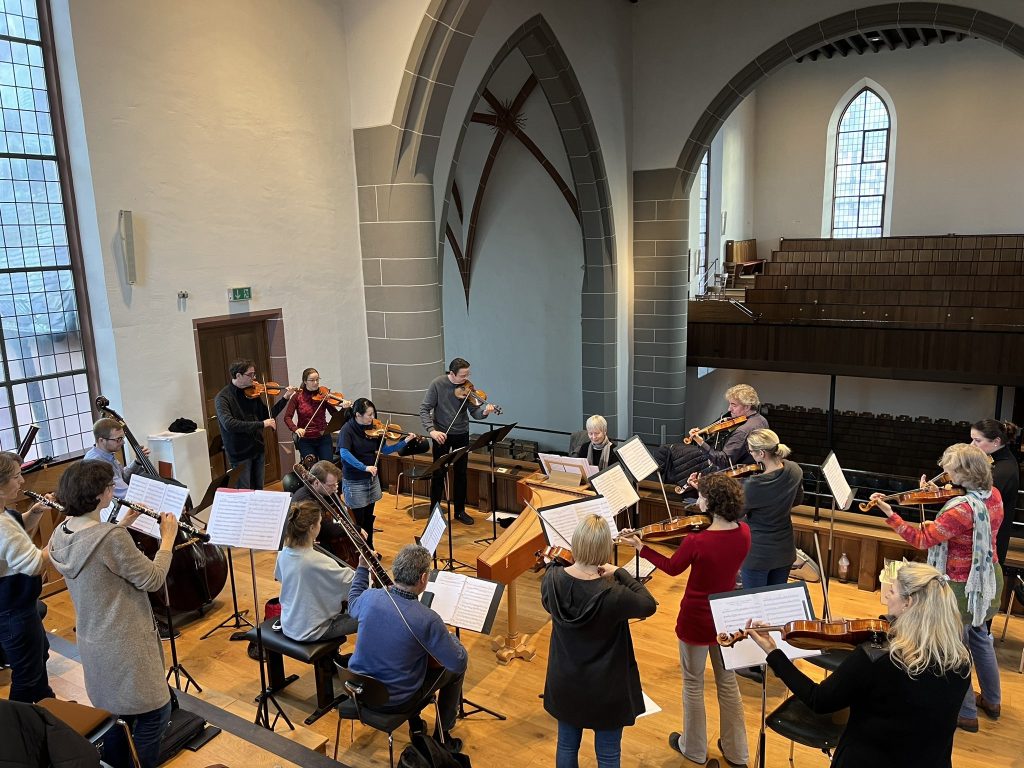 Coming up next month, La Serenissima are providing the music to The Kirker London Music and Art Festival and there's a new recording in the pipeline too.

We end the year by making one last recording in 2022 at Cedars Hall, Wells (11-14 December), with fantastical chamber works by Guillemain, Leclair, Mascitti, Marcello, Somis and Vivaldi.

Wishing you all a happy Advent, Camilla & Adrian