October News from La Serenissima
October kicked off with the final performance of An Englishman Abroad for Norwich Chamber Music – a concert where Adrian was excited to meet audience members from Liverpool of all places!
We concluded the month by recording this exciting programme in our favourite location Cedars Hall, Wells. If you didn't make it to any of the concerts, the programme explores the little-known music of Anglo-Italian Baroque composer Nicola Matteis the Younger (c1678-1737) alongside works by Brescianello, Caldara, Purcell, Telemann and Vivaldi.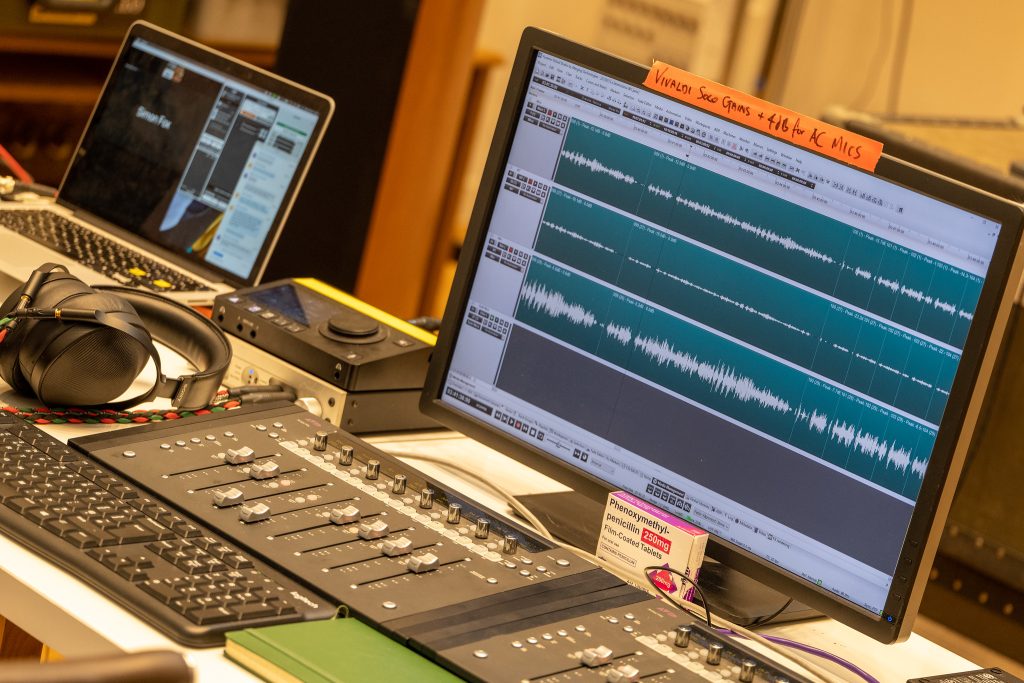 With its dual Carolean connections, this album is planned for release in May 2023 to coincide with the crowning of King Charles III. If you would like to support the project as either a track sponsor (£1,000) or as album sponsor (£5,000) please get in touch by emailing camilla@laserenissima.co.uk
In October, we celebrated passing one million streams for Vivaldi's Women! If you haven't heard it yet, Vivaldi's Women is a collection of sacred vocal and instrumental works written for women from the Pietà. You can listen to it here.

We also granted a licence to Beats to use La Serenissima's performance of Vivaldi's Winter from The Four Seasons for their latest campaign.
Look out for Forza Azzurri! which features works by Italian Baroque composers Antonio Vivaldi, Lorenzo Gaetano Zavateri, Giuseppe Sammartini, Giuseppe Antonio Brescianello and Evaristo Felice Dall'Abaco, is out next week on 11 November.

The first two singles, Sammartini and Brescianello, are out now with a third arriving tomorrow..